So i haven't updated this thing in a long time. I've for the most part been doing the same thing. Which is working, sleeping, and watching my brother and sister. It's good times really, i swear. Katie (my cousin)is living with us for 2 weeks until she starts student teaching. My family is having it's first family reunion ever on saturday. It's going to be funny. There's going to be like 83 people there. Friday was Amandas birthday so we went out to dinner with her family then went out to the bar. It was just me, katie, jamie, and amanda. But we had lots of fun. Kimmie and her boyfriend came up and hung out with us for awhile too. I'll tell you that i drank way more then i intended to. I was supposed to work at 7:30 the next morning. I decided that when i was on the bathroom floor at 6:45 that i'd take a half day. Then jamie, me, keegan, and katie went to canada on monday for keegan's 19th birthday. That was fun mainly because there was noone in canada. Again i probably drank more than i should've but that's alright, i didn't have to work the next morning. Then on wednesday me, kate, and the kids went and saw Zoom, it was pretty good. But i like cheesy kids movies. Then for the greatest part of my weekend. We had keegan's birthday dinner at chuck e cheeses. I won the most tickets in the history of my life. we had over 500. Though i gave them all to the kids so i didn't actually win anything. After that we went to Jamie's and watched highschool musical then went driving and got lost. All in all a very fun weekend. Enjoy my pictures now.
Me and amanda before we were drunk.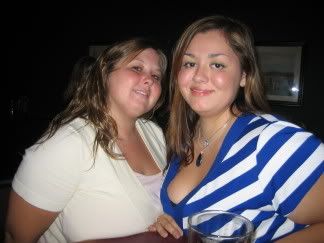 jamie showing us his boobies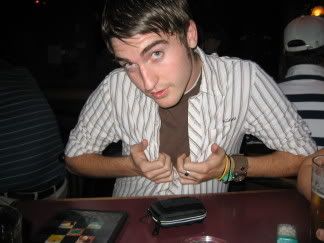 Katie and jamie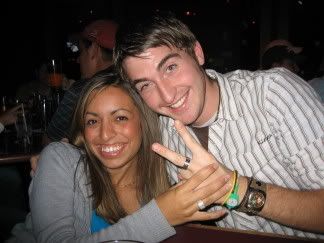 i like beer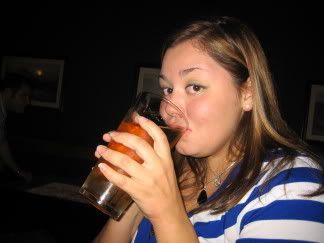 and tequila ( so does katie)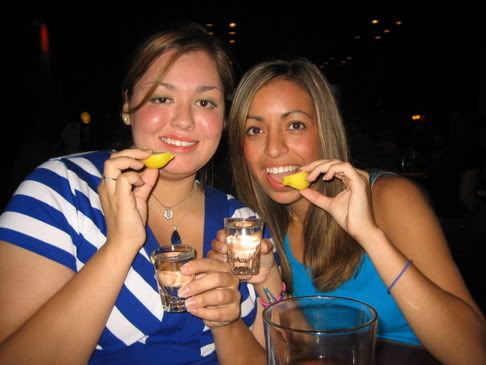 not so much with the 3 wisemen though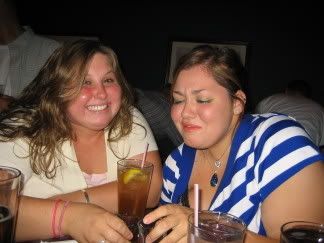 Now we are all drunk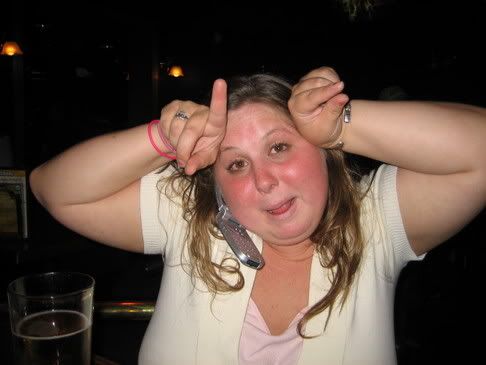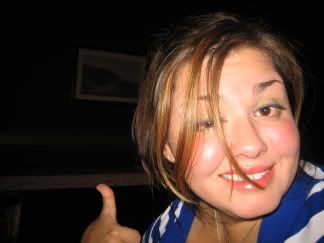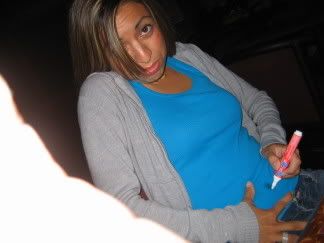 Now onto Canada.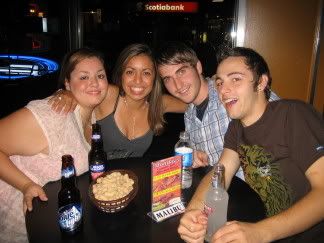 This is the color i want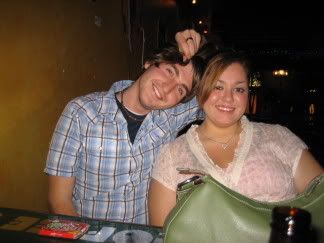 jamie and keegan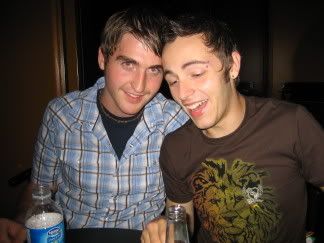 Katie and i are adorable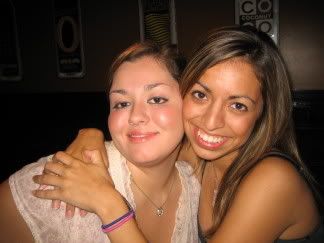 That's all.